With the prevalence of apps, tablets, and social media, data is more readily available than ever before, making it treasured by organizations of all types. In broad terms, database administrators (DBAs) are responsible for setting up databases according to a company's needs and ensuring that they operate accordingly, states to U.S. News & World Report.
What should you study to pursue a career as a database administrator?
Database administrators are typically expected to obtain a bachelor's degree in an information or computer-related subject, like computer science. As our world heads down the path toward digital dominance, a Bachelor of Science in Information Systems can prove to be a valuable degree for today's graduates.
Information systems professionals possess a unique blend of technical expertise as well as business savvy, which can make them choice candidates for a career as a database administrator. In a traditional information systems program, individuals can expect to cover courses including:
Database Management
Information Systems
Operations Management
Project Management
Systems Analysis
Business Programming
Management Processes and Behavior
Fundamentals of Financial Management
You'll need to have a firm grasp on database theory and design, including knowing what data needs to be stored, how it should be classified, and how different datasets relate to one another. Database administrators must also understand storage technologies, the client-server model, network operations, and how to maintain, recover, and roll over databases.
Database administrators need to understand database languages, the most common being Structured Query Language (SQL). Depending on your place of employment, you may also need to work with various programming languages. For advancement to roles in management, like becoming a computer and information systems manager, possessing a master's degree may lead you to quicker career progression and higher pay.
Important qualities for database administrators
Database administrators with these following attributes are likely to perform well in their roles, as the U.S. Bureau of Labor Statistics suggests:
Analytical skills: Evaluating complex information that comes from a variety of sources requires a keen analytical eye. Database administrators must monitor a database system's performance closely to determine when action is needed.
Communication skills: As a database administrator, you can expect to be working on a team. Due to the natural collaborative effort, you'll need to communicate effectively with everyone from developers to managers.
Detail oriented: Within these complex systems, a minor error can cause a ripple effect of ongoing issues and major problems. With data being so sensitive, you are going to be responsible for private information that needs to remain secure.
Problem-solving skills: When database problems occur, you'll troubleshoot solutions in a timely manner.
What does a database administrator do?
Database administrators are incredibly valuable employees, and without organized, well-maintained data many firms would struggle to compete. Using specialized software to store and arrange data like financial information, customer shipping records, and other secure details, they ensure that data is available to users and secure from unauthorized access.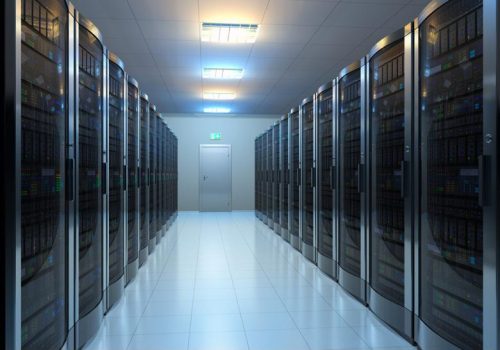 Beyond making sure data analysts and other users have access to databases and that the systems operate as they should, administrators are often responsible for monitoring the creation and development of new databases. That requires knowing the needs of the database, as well as understanding who will be using it. Due to the personal and financial information kept on many databases, security is critical and database administrators need to take measures to protect confidential resources.
Database administrators can expect to complete the following tasks:
Ensure that organizational data is secure
Back up and restore data to prevent data loss
Identify the needs of users for creating and administering databases
Make sure that databases operate efficiently and without error
Apply and test modifications to database structure when necessary
Supervise database upkeep and update permissions when needed
Merge old databases into new ones
While most database administrators are general purpose and complete a majority of the above tasks, some specialize in certain assignments within an organization. Two common specialties include:
System DBAs: They're responsible for the physical and technical aspects of a database, like fixing program bugs and installing upgrades. They ensure that the firm's database management system operates properly.
Application DBAs: They typically support a database that has been designed for a particular application, like customer service software. With complex programming languages, they're tasked with writing programs and debugging. They complete the same tasks as a general DBA, but for their particular application.
All in all, DBAs are responsible for nearly all elements regarding internal databases, including deploying, maintaining, troubleshooting, and beyond.
Certificates for database administrators
While not always required, certifications are valuable, as they can often be used to leverage and boost your salary as a database administrator, according to Business News Daily. Furthermore, employers may ask that their database administrators hold certifications in the products they work with on a daily basis. As a result, tech pros looking to advance in their field can consider certifications from industry leaders including IBM, Microsoft, and Oracle:
IBM Certified Database Administrator – DB2
The company's database portfolio is robust ― including the industry-standard DB2, as well as Informix, Cloudant, and Information Management System (IMS). IBM is also known for its IT certification program, which has existed for more than 30 years.
The DB2 is an intermediate credential that addresses a range of material. It covers routine administration, basic SQL, the creation of databases and database objects, server management, and security. It requires passing two exams.
Microsoft SQL Server Database Certifications
The SQL Server includes a wide range of tools and add-ons for business intelligence, data warehousing, and data-driven applications. Microsoft offers database-related credentials at every level of its certification program.
The curriculum starts with MTA: Database Fundamentals, which is good for students or those at an entry-level position.
Next, there's the MCSA level (Microsoft Certified Solutions Associate). There are several credentials at this level, including SQL Server 2012/2014, BI Reporting, BI Development, Database Administration, and Database Development.
Then there's the MCSE, which is the Microsoft Certified Solutions Expert level. The SQL credential is Data Management and Analytics, and passing one of the MCSA credentials is required before taking the MCSE exam.
Oracle
Oracle software is common at many Fortune 500 companies. The certifications begin at Oracle Certified Professional and continue through several levels, the highest of which is Oracle Certified Specialist. Oracle recommends training and on-the-job experience before taking the exam.
Is database administrator a good career?
U.S. News & World Report ranks database administrators as #4 in Best Technology Jobs. This is based on the profession's overall scorecard, which shows that the job market for this career is high, with a relatively fair work-life balance and a good salary. Most database administrators can expect to work full time.
Database administrators earned a median salary of $90,070 in 2018. The best paid 25% made $116,060 that year, while the lowest paid made $66,200. The BLS projects a 9% employment growth for database administrators between 2018 and 2028. In that period, an estimated 10,500 jobs should open up.
Where can you work as a database administrator?
In 2018, database administrators held about 116,900 jobs across the U.S. Data is important for all fields, but the leading employers of DBAs were computer systems design and related services, with 15% of the jobs in the sector. Educational services (state, local, and private) held an additional 15% of the database administrator jobs, followed by management of companies and enterprises with 8%, insurance carriers and related activities with 6%, and data processing, hosting, and related services at 3%.
You can also expect to find database administrators working for retail companies to track credit card and shipping information, or in healthcare settings managing patients' medical records.
How UAB prepares students
To pursue a career as a database administrator, you'll be expected to have a bachelor's degree at the minimum. The University of Alabama at Birmingham's online Bachelor of Science in Information Systems offers a curriculum that is rich in courses that give students the knowledge and skills they need to pursue a career as a DBA. For more on how our online program can help you prepare to advance your career, check out our website and connect with one of our enrollment advisors today.
Recommended Reading:
Information Systems vs. Information Technology: Which Degree Is the Right Path for Me?
Information Systems vs. Computer Science
Sources:
U.S. Bureau of Labor Statistics – Occupational Outlook Handbook: Database Administrators
U.S. News & World Report – Database Administrator Overview
Business News Daily – Best Certifications for 2020